Thursday, December 16, 2021 - 04:00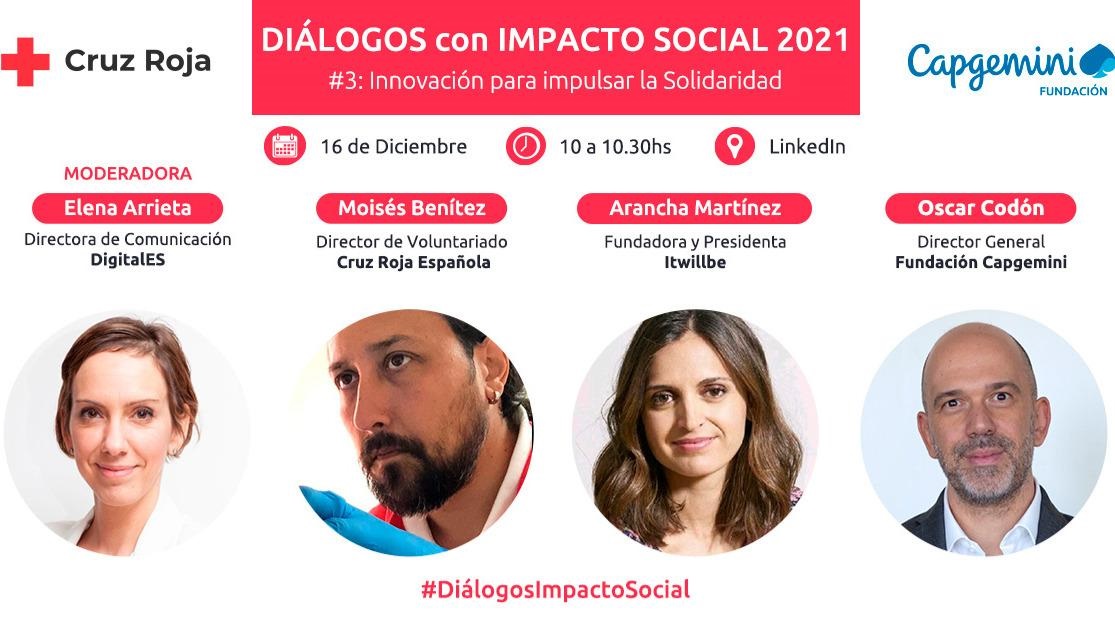 Next December 16 you have a virtual appointment with the third and last of the Dialogues with Social Impact, a cycle organized by the Spanish Red Cross, with the collaboration of the Capgemini Foundation.
This meeting dedicated to humanitarian technology will have the title "Innovation to promote solidarity". Participating in this dialogue table are: Moisés Benítez , Director of Red Cross Volunteering; Arancha Martínez , founder and president of ItWillBe and Óscar Codón , general director of the Capgemini Foundation, moderated by Elena Arrieta , director of Communication of DigitalES.
> Link to follow the event in streaming: https://www.linkedin.com/company/cruz-roja-espanola/