Wednesday, March 23, 2022 - 07:00
On March 23 there will be a panel discussion organized by the  French Embassy in Spain and OVHcloud  on the role of the cloud in Europe's digital sovereignty.
During the debate, which will be attended by the general manager of DigitalES, Víctor Calvo-Sotelo , regulation and self-regulation, the growth prospects of the cloud market and its key role in driving digital transformation in organizations will be discussed. Likewise, the Gaia-X project , of which DigitalES is a collaborator , will be discussed .
Link Agenda and Registration: Online debate – (eventdrive.com)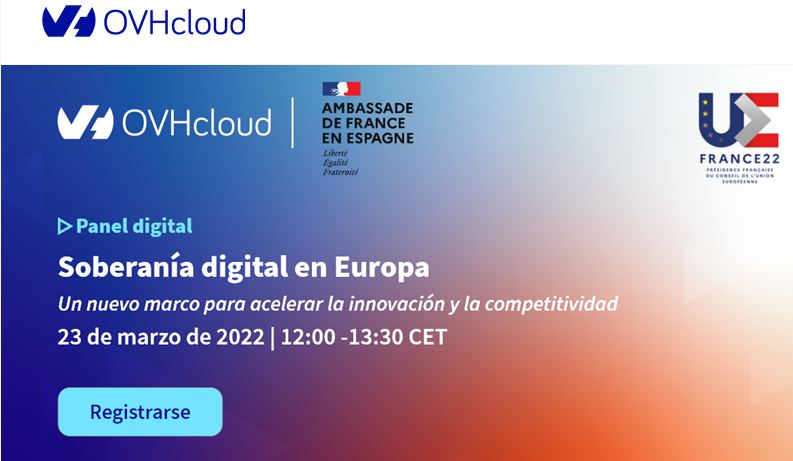 Speakers:
Jean-Michel Casa Ambassador of France in Spain
Michel Paulin CEO of OVHcloud 
Alberto Gago Advisor to the Secretary of State for Digitization and Artificial Intelligence, Government of Spain
Daniel Sáez Director of Strategic and Competitive Intelligence of the Technological Institute of Informatics (ITI) and member of the Board of Directors of Gaia-X
Mathieu Weill Head of the Digital Economy Service of the French Ministry of Economy
Pilar Torres General Director of ATOS Iberia
institutional closure
Carme Artigas Secretary of State for Digitization and Artificial Intelligence, Government of Spain